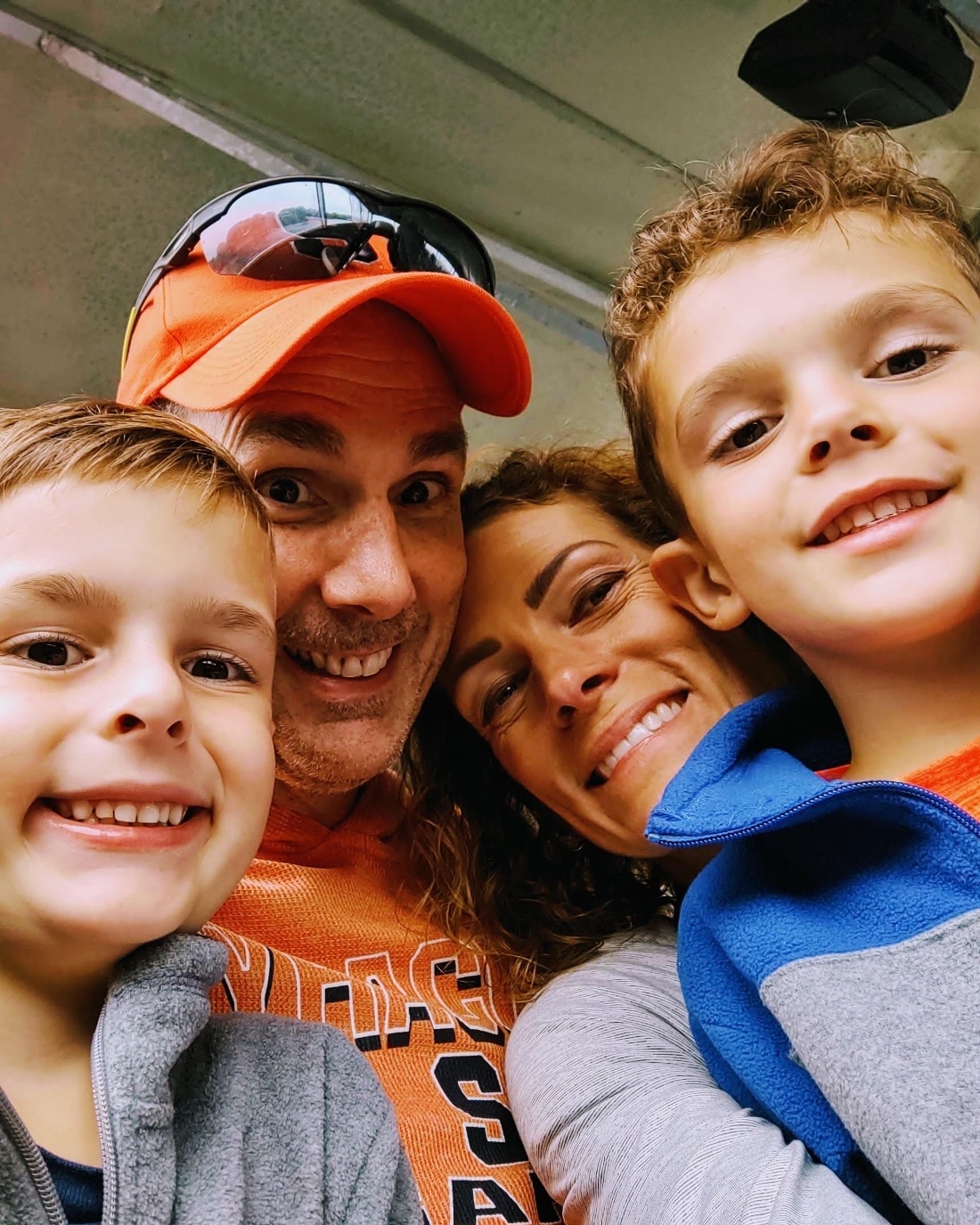 Kurt D'Amico
Dentist
Dr. D'Amico's goal is to be a trusted, honest, skilled, progressive, and empathetic dentist who treats patients so well that they refer their friends and family. He is a charming, comedic, talkative, and friendly guy!
During a procedure, he will let you know everything he's doing and why. He also has a natural knack for soothing those who are afraid. Dr. D'Amico has been referred to as "an angel with that needle!"
Dr. D'Amico is originally from Syracuse, New York, and he received his Bachelor of Science degree in Electrical Engineering in 1992 from Rensselaer Polytechnic Institute. After six years as an engineer, he attended SUNY Buffalo School of Dental Medicine and graduated in 2002. He migrated back to this area after finishing dental school and completed his dental residency program at St. Joseph's Hospital in Syracuse from 2002-2003. He has been a practicing dentist in this area ever since.
Additionally, he completes an average of 30 to 40 hours of continuing education courses each year. Most recently, 130 hours of coursework and hands-on training in the placement of dental implants. He is also a member of the following organizations:
American Dental Association
New York State Dental Association
Fifth District Dental Society
International Dental Implant Association (completed fellowship in November of 2014)
Your dentist in Jamesville, NY has received advanced training in the following areas:
Advanced CEREC training
Dental implant coursework and hands-on training
Dr. Spear full mouth reconstruction and coursework training
Dawson Academy

—full m

outh reconstruction and coursework training
Invisalign
Dr. D'Amico is the lucky father of two little boys, Vander and Adrian, and he is the husband of a woman who is most certainly the love of his life. When not at work, He loves to play basketball, so much so that he played Division III college basketball—you'll get a kick out of his height too!. He is a HUGE fan of the Syracuse Orange. Dr. D'Amico also enjoys spending time with his family and friends and going on "adventures."
I am so thankful for Dr. D'Amico and his amazing staff!
I have known Dr. D'Amico before he was even a Doctor. He has always been one of my most favorite people in the world because of his kindness, compassion, love for his wife, family and his love for LIFE. Dr. D'Amico has been my favorite Dentist for over 10 years!
In the late 1990's, I had porcelain veneers for cosmetic reasons placed on my front teeth. After a few years they became very yellow and obviously needed to be replaced. At the time, I resided in Florida and saw a Cosmetic Dentist who not only replaced the veneers a second time, but then had to replace them a third time after complications. Upon leaving his office in Florida when the veneers were finally complete, he told me he would "see me in 10 years because that was the life of the veneers". I never returned to that Dentist again. I started traveling from Florida and making my appointments with Dr. D'Amico on my visits home to see my family. Dr. D'Amico was well aware of all my horrible experiences at the Dentist and every single time I saw him he was so knowledgeable, gentle, calm and so confident!
After 15 years, I finally started having problems with the veneers that the Florida Dentist placed. I had to have three root canal's and had temporary fillings that needed crowns. I now reside in North Carolina and of course I contacted Dr. D'Amico for an appointment and consultation. We had a whole plan, but it was going to take me being in Syracuse for several weeks. An entire year went by and I called the office. I finally had the time and the finances to get permanent crowns put on my teeth and the only person I trusted was Dr. D'Amico. So, he adjusted his schedule to make it work and I drove from North Carolina and started a five week marathon with THE BEST COSMETIC DENTIST ever!! Dr. D'Amico constantly communicated with me, made sure I took breaks, made sure I was comfortable, all with a steady hand and incredible precision. His Assistant Rachel, was absolutely amazing and was by his side the entire time. The two of them read each other's minds and I was honestly envious that she got to work with such an amazing Doctor every single day. They were very long visits for me yet Dr. D'Amico never took a break except to go and help someone else. I absolutely love my seven new porcelain crowns! Dr. D'Amico expedited my mouth guard with the lab and came into the office during his vacation to fit it to my mouth so I could protect my new teeth as soon as possible! He got me in immediately when I called on two separate other occasions to adjust my bite. The pain regimen of Motrin alternating with Tylenol worked excellent and I am two weeks with my brand new porcelain crowns and most of my swelling and numbness is gone.
I am so thankful for Dr. D'Amico and his amazing staff! Dr. D'Amico is an extraordinarily talented Cosmetic Dentist and I am ridiculously Blessed to know him!
Thank you to entire staff from the bottom of my heart! I will honestly always drive from North Carolina to see Dr. D'Amico and his staff!
Thank you All!!!!! You are a great team in an office where everyone seems more like a family! I love my new smile!
- Tricia V.