General Dentistry in Jamesville, NY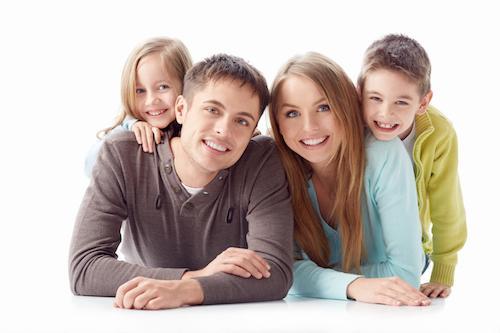 As far as the tooth fairy is concerned, Dr. Kurt D'Amico has taken over the local tooth trade. In other words, our patients are keeping their teeth, and excellent dentistry in Jamesville, NY is the reason why. Okay, our dentist doesn't work alone; patient education and a solid oral care routine at home also play a role.
We are always here for you and your family. At Kurt D'Amico, DDS, we see patients of all ages—from toddlers to grandparents—and we are eager to defend and protect your smile.
Preventive Dentistry in Jamesville, NY for a Lifetime of Healthy Teeth
You've heard the saying, "An ounce of prevention is worth a pound of cure." This is especially true when it comes to your smile. On average, two dental visits and two professional teeth cleanings per year are all most of us need to maintain a healthy smile for life.
Dental exams include:
Periodic digital x-rays
Cancer screenings
Gum disease checks
And more
If you're prone to cavities, your Jamesville, NY dentist may provide fluoride treatments or dental sealants to help shore up your teeth against decay and debris. Fluoride treatments can be especially helpful for children who tend to be at a higher risk for cavities.
Another important part of prevention is your twice-yearly teeth cleanings in Jamesville, NY. A professional teeth cleaning clears away stubborn tartar and obstinate bacteria—all the things your toothbrush leaves behind. Our hygienist is also able to get to those hard-to-reach areas that even the most diligent brushers and flossers miss.
Professional teeth cleaning in Jamesville, NY is designed to help prevent cavities, root infections, gum disease, and tooth loss.
The final ingredient to a healthy smile for life is a great brushing and flossing routine at home. Ask a member of our friendly team how to optimize your brushing and flossing schedule today!
General Dentistry to Maintain Your Smile
When something is amiss—you need a filling, a root canal, or gum disease treatment—Dr. D'Amico is here for you.
We offer tooth-colored fillings in Jamesville, NY, and our fun-loving but gentle dentist wouldn't dream of starting your root canal therapy without making sure you're relaxed, comfortable, and thoroughly numb.
We also offer nitrous oxide for those who need a little extra relaxation. Nitrous is safe for adults and for children. Speaking of children, according to our littlest patients, we have the best smile prizes around!
Our Commitment to You
We strive to deliver the ultimate patient experience at every dental visit, and we also believe that dentistry should be fun. When it comes to patients, in fact, our dentist loves to share a laugh and put everyone who visits our dental office at ease.
In us, you will discover skilled professionals who want nothing more than to provide excellent dentistry in a cheerful setting.
We look forward to meeting you and your loved ones today. Contact us to schedule your next appointments.
We serve patients in Fayetteville, Manlius, and anywhere else patients are looking for quality dentistry from a fun dental team.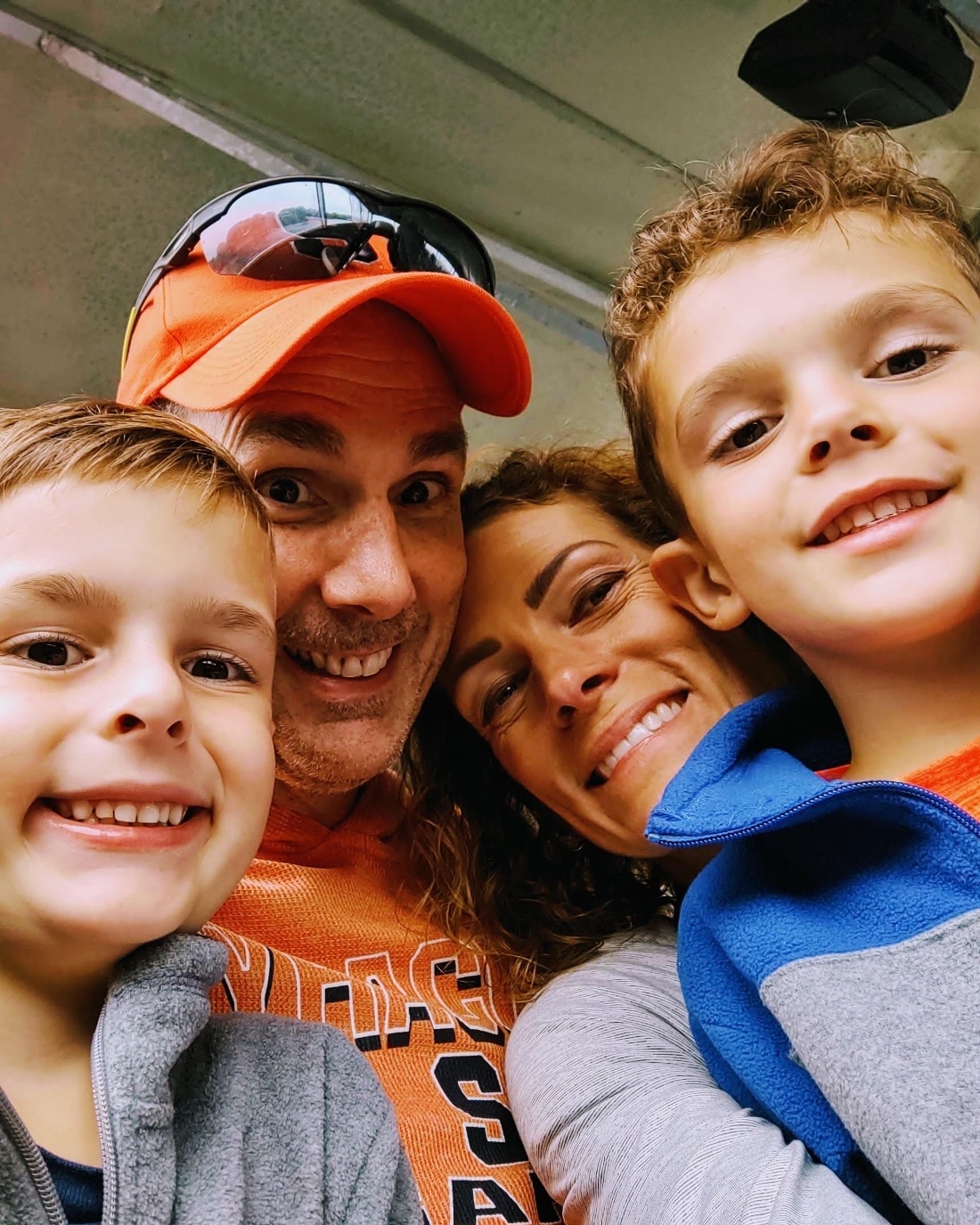 Dr. D'Amico's goal is to be a trusted, honest, skilled, progressive, and empathetic dentist who treats patients so well that they refer their friends and family. He is a charming, comedic, talkative, and friendly guy!
During a procedure, he will let you know everything he's doing and why. He also has a natural knack for soothing those who are afraid. Dr. D'Amico has been referred to as "an angel with that needle!"
Dr. D'Amico is originally from Syracuse, New York, and he received his Bachelor of Science degree in Electrical Engineering in ...
Your dental practice has given me incredible relief from that stress
Good morning Kurt and Gallery staff!!

I wanted to take a minute and thank you for the referral gift and card. Needless to say, I am humbled by your gesture of appreciation. I have told Kurt before that I've lived with the curse of bad teeth my whole life. My past experiences with other dentist have left me with "Dental PTSD" . In a way, I'm joking………in a way, I'm not. I still today have to control my emotions when I realize I have an appointment for dental work. Having said that, your dental practice has given me incredible relief from that stress. Each of you, are master's in the art of your profession. From the moment I walk in, to the time I reach my car, I feel as though you focused on me and me alone.
This testimony is rare and it's getting rarer by the moment because of the production mind set of America. In your office, I feel like family. So, thank you for the time and effort you put into caring for me and nightmare mouth.
I will continue to refer my family, friends and coworkers to the Gallery for as long as I'm a patient.
- Bruce C.
A crown or filling in Jamesville, NY can last for years, decades, or a lifetime if you take care of your oral health and schedule and keep regular exams with your dentist and hygienist. It is also important that you never use your tooth crown or filling as a tool—opening a bottle, for example. This is also true of teeth without restorations.
Your dentist in Jamesville, NY will also take steps to make sure that your dental crown or filling lasts. He will never leave you hanging should you break your crown or uproot your tooth-colored filling.
We use tooth-colored fillings in Jamesville to close your dental cavity discretely. We also rely on CEREC same-day technology to produce a durable and beautiful crown, typically during a single office visit. No temporaries and no waiting.
Your dentist in Jamesville, NY wants your dentistry to last, but he also wants our technologies to give you a more efficient dental experience.
Finally, it is important to take care of your restorations to avoid restoration failure and gum disease!
If you notice a dental filling coming loose or if you've broken your tooth crown, contact a member of our team immediately to schedule an appointment with your dentist in Jamesville, NY.
This is a great question, and Dr. D'Amico and his team encourage these types of questions—any questions really. We want you to be informed about your oral health. And we enjoy educating you about your smile—not only about what to expect, but what you can do at home to contribute to healthy teeth and gums.
Your top dentist in Jamesville, NY believes that it is an essential part of our customer service protocol to explain dental care every step of the way. We want you to understand the procedure we're performing and why you need it. Dr. D'Amico prides himself on this approach and believes that communication is key!
If you're having a cavity filled, for example, you'll relax in one of our comfortable dental chairs, enjoy music on your phone, using our headphones, and relax with a blanket and one of our neck pillows. Your dentist in Jamesville, NY will numb the area he's working on, clear away the decay, and close your cavity with a quality tooth-colored filling.
Each procedure is different, but we encourage your interest and curiosity at every dental visit.
Contact a member of our dental staff if you would like to schedule an exam with your dentist today.